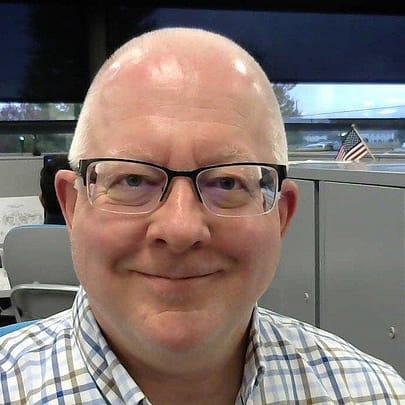 Scot, K9JY, has been an Amateur Radio operator since 1972. First inspired by visiting the shack of WB9ZZV in high school and listening to Morse Code from Germany, K9JY has experienced the best from the hobby.
Scot's ham radio activities have varied significantly since being licensed — from DXing, PacketCluster (as NB9C) node owner, to SSB to CW contesting, and RTTY.
He has successfully contested as both a single operator, placing first in North America from K4JA in the CQ WW RTTY Contest, in the Top Ten for the ARRL RTTY Roundup, and as part of multi-op contest groups from KS9K, WB0AIH, K4JA, TI5N, and VP9/K9JY. He has also confirmed 321 Countries for Mixed DXCC.
He is past President of the Four Lakes Amateur Radio Club and is a past member of the Western Washington DX Club.  He is currently a member of the Society of Midwest Contesters and the Madison DX Club.
Scot has been off the air for about fifteen years and in September, 2021, has again been inspired by the hobby.